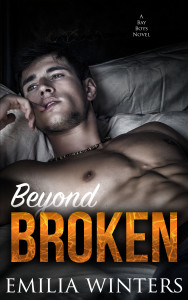 "You want a taste of what I can give you? Well, you know what,
princess?
" he sneered. "Get in the fucking line."
Words that describe Caleb Montgomery: sinfully erotic, unbearably cold, beautifully devastating. Once upon a time, Maddie Ashby thought that he was the man of her dreams. But the boy with obsidian eyes that she'd once adored is long gone, replaced by a man whose broken past has molded and shaped him into someone unrecognizably cruel and hardened.
One mistake brings them together. Another will change both of their lives forever.
Note: Intended for mature audiences over 18+. This is a STANDALONE novel and can be read on its own even though it's part of a series. No cliffhanger!
---
Buy Links: