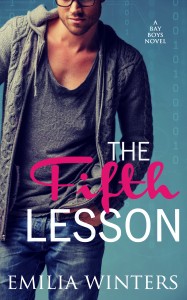 A virgin. A flirt. Four sizzling lessons of seduction.
Computer whiz Adam Thornton can program the most complex software. Give him source code or static analysis, but the moment a woman enters into the equation, he's hopelessly lost. Especially if that woman is Christie Allaway, the alluring femme fatale of his most wicked fantasies, who can render him mute with a single smile. The same woman who very publicly friend-zones him, much to his humiliation.
But then she comes knocking on his door in the middle of the night.
After sending a disastrous drunk email to her boss, flirty Christie Allaway, fearing the worst for her career, turns to the one man who may be able to delete it in time: Adam Thornton. Successful software developer. Reserved and aloof. Downright sexy with his golden eyes and lickable glasses. But when Christie seeks his help, much to her surprise, Adam makes her a naughty proposition in return for his services. One she can't help but accept.
But neither expected their hearts to get tangled up in the process. Neither expected boundaries to be crossed, or rules broken. When their agreement comes to an end, they'll need to decide if they're willing to walk away…or take the biggest risk of all.
Note: Intended for mature audiences over 18+. This is a STANDALONE novel and can be read on its own even though it's part of a series. No cliffhanger!
Buy Links:
Amazon | Amazon UK | iTunes | Barnes & Noble Nook | Kobo | Google Play
---